It's all happening at Henty!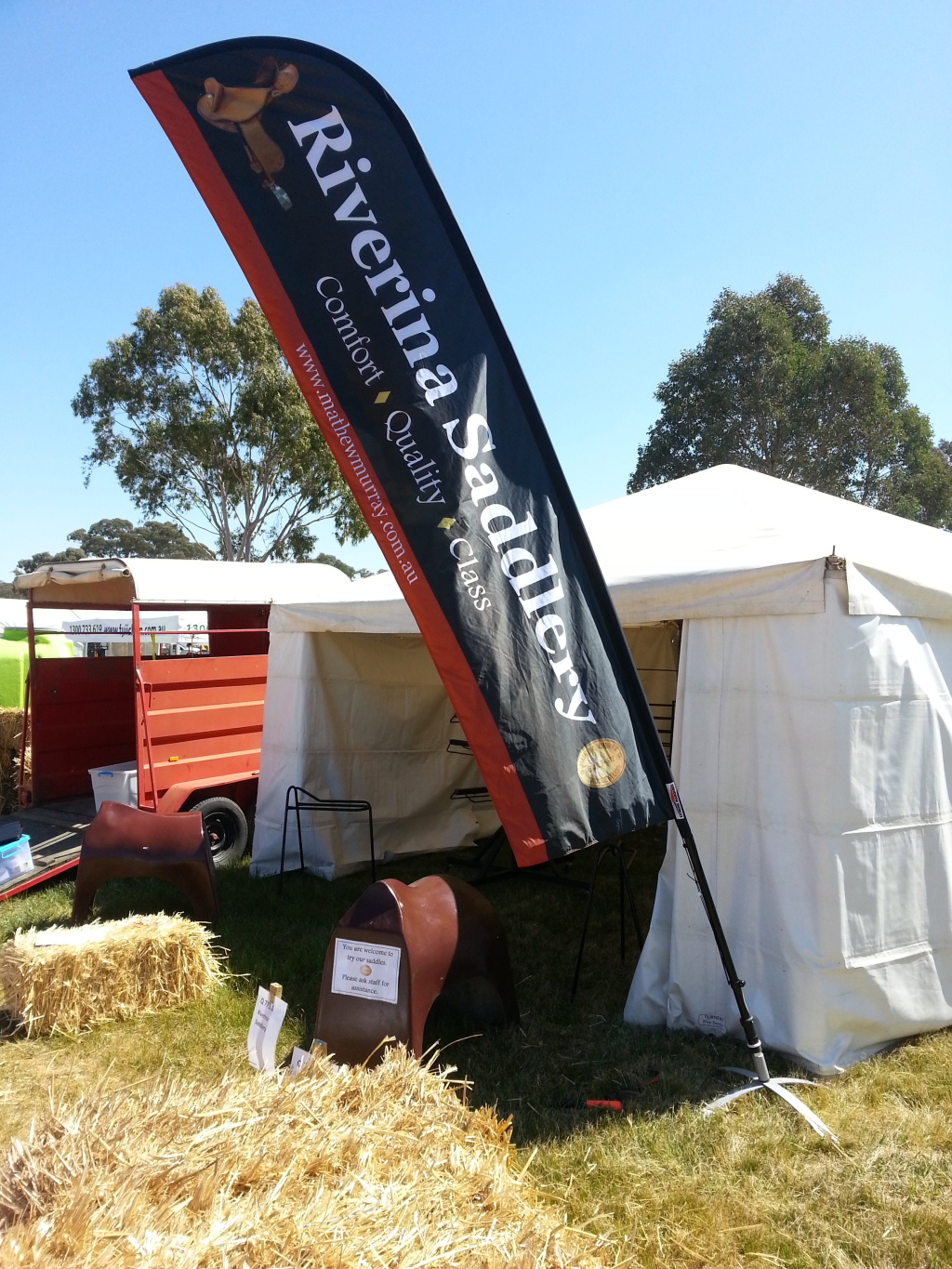 We spent the morning setting up the site at Henty and can't wait for tomorrow!
Beautiful blue skies and a fantastic atmosphere bode well for a great event.  Gates are open 8am to 5pm from Tuesday 23rd to Thursday 25th.
Come down and see our fender saddles and an array of bridles, breastplates, hobbles, reins, ropes and so much more.
We'll also have our 1st Prize winning saddle from the Royal Easter Show on display.
And for the kids?  We've just had an order come in with mini steer heads for the kids (and maybe mum and dad) to try roping.
Find us at 775 on FIFTH FARM AVENUE.